College debt always seems to find itself in the news; and usually not for good reasons. To many, borrowing money to attend college is unavoidable. Most students will have to take on some debt to make their college dreams come true. What is important to note, however, that there are many simple things high school and college students can do before and during college that will lighten the debt burden and increase the chances of graduating in a timely manner.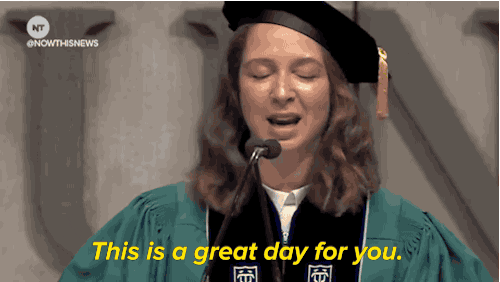 College advice is everywhere. It can be found in bookstores, the Internet, and/or social media. Unfortunately, the euphoria of going to college often supersedes the desire to plan for college in a smart, resourceful way. College planning searches on the Internet are nowhere near as possible as dieting, self-help, sex, and sports. College "advice" textbooks are buried away in a back corner of the local bookstore. Moreover, almost $3 billion a year in scholarships and grants goes unclaimed. The culprit: students simply do not take the time to apply for them. The larger lesson: Students tend not to be proactive in ensuring their college success.
If you, or someone you know is in the college planning process, here are seven easy to achieve things that can be done to reduce the financial burden and complete college in a timely manner:
Passing these exams can provide college credit for their respective college courses. I have known many students over the years who have been able save one year's tuition by doing this. If your school does not offer AP exams, or you are returning to school after a long period of time, consider taking CLEP exams. They count for college credit, too.
Dual Enroll/Cross Enroll:
Many people don't know this, but colleges will often accept credits from a similar course taken elsewhere. A course with similar learning outcomes will most likely be offered for a lot less money somewhere nearby. Many schools allow students to take the course(s) there. These credits can be taken when in high school or when attending the college. Check the local community college and speak with your college registrar for details.
Often, the college will provide you access to scholarships, however, take the time to find other scholarships. Private scholarships are everywhere. Outside the box thinking is a plus. You might be eligible for a KFC scholarship even if you never eat there and food service is not your major.
If you must work while at school, work on or around the campus. It keeps you connected to the college and reduces the chances of disengaging from academics. We're not just talking a job in the cafeteria; your university offers a wide array of employment opportunities for students.
Carefully complete the FAFSA application every year. Seek help if you need it.  This application opens the door for free aid such as grants and scholarships. A trained FAFSA adviser can help to make sure you are completing the form properly.
Join a club or organization. Even if you are nervous, first year student, participating in something at college is a great way to make new friends and reduce stress. Don't think that it is more important to concentrate on your studies. While that's important, the connections you make with your fellow student are just as, if not more important.
Take a campus tour and ask questions: If you don't get a good feel for the campus, or they cannot answer important questions (graduation rates, mental health, advising), don' go there.
Sometimes it is common to hear students say that colleges just "want your money" and will often stand in the way of money saving opportunities for students. Nothing can be further from the truth.  Whether they are "for profit" or "not for profit," your chosen college is a business. And like most businesses, they depend on happy customers, in this case students, to make them successful. If they can help a student graduate quicker and save money along the way, the student will be happy. Happy students make happy alumni who will continue to support the school anyway they can throughout their lives. That's good business.
Don't spend more money than you have to. Be smart. Be proactive. It's well worth it.