To a student, an ESL class can be drudgery. It can be brain-draining, frustrating, and worse of all, boring. As many of our readers know, it doesn't have to be that way. It shouldn't be that way. The ESL class, like any other class, should be fun.
There are many ways to make it fun. You can read some of our ideas here. We also wrote about fun props you can use in the class.
Another way to have a more fun class is by having interesting conversations. Finding things that students not only like to talk about, but find fun and humorous, is an excellent way to keep the class engaging. Whereas not every subject is interesting to every student, one topic we have found to be interesting is "food." I have yet to find a student not interested in food. There is something to talk that is interesting to everybody.
Here are five different food topics that we have found to be fun and engaging.
Fast "Junk" Food
Hamburgers, hot dogs, French fries, pizza, fried chicken; if it's bad for you, the more we seem to enjoy eating it and talking about it.  In fact, the junkier the better. Students from other countries, particularly Asia, marvel at the assortment of "fried eats" in the American diet. At first, they shake their heads in disapproval, but quick peeks into the cafeteria often show them enjoying their French fries with melted cheese. It's not just great eating, it makes for great conversation in the ESL classroom.
Unusual Food
Ask students to talk about something they have eaten that is unusual. Whereas many different "foods" will be mentioned, the one thing they have in common is that students like to talk about it. Every student from every country will have something to say. What is strange to someone in a foreign country might be normal to someone in another country. Kujira, anybody?
The Cafeteria at Work/School
Asking about the food at the office or school is another good conversation starter. What is the cafeteria like? Is it free or do you have to pay? How long do you get to eat? What seem like simple, straightforward questions can occasionally pull out a fascinating answer. I recently had a Taiwanese student tell me that after lunch comes nap time. No, not in the lower levels of elementary school, but at the office filled with adult workers. It is customary for employees to either bring in a small, folding bed or just put their head down on the desk and take a short snooze after lunch. How cool is that? Napping aside, the student/office cafeteria can be a good conversation topic. Like the type of food offered, the dining customs and social interactions make for good chit-chat too.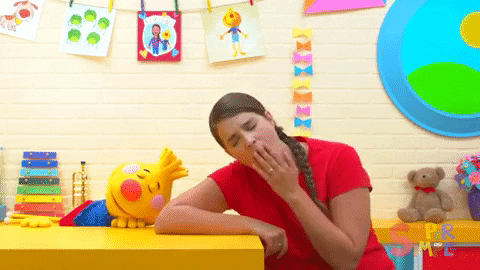 Breakfast
Of the standard three meal periods of the day, breakfast is usually the most conversational. Who doesn't enjoy breakfast? It turns out that many people do not. The busy student or professional in your ESL class is usually in a hurry in the morning. Just because they don't always eat it, does not mean they don't enjoy talking about it. It's fun to hear what breakfast is like across the globe. From beans, fish, and vegetables to hash browns and grits with gravy, breakfast is subject that always gets students talking. Whether you eat it or not (yet you know you should), the international breakfast table in the ESL classroom is rarely boring.
Ice Cream
No matter what age the student is or what country students are from, who doesn't know and like ice cream? I always keep a fake, plastic ice cream cone or prop nearby to break out in conversation emergencies When do you eat ice cream? How do you eat ice cream?  What types of ice cream do you enjoy are always good to conversation starters. An ice cream wrapper or box works well in the face-to-face classroom, but when I'm on camera, fake ice cream is always a winner. One thing I've learned from my ice cream discussions, chocolate is a popular English term, no matter what language your students speak!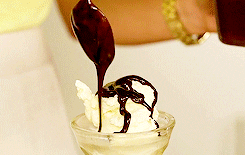 Making the ESL class fun is more than just props and shtick, it can be conversational too. Find the right subject and your students will start talking and continue talking. And while they are enjoying themselves, they will be learning English.