In a previous post I discussed the importance of humor in the ESL classroom. For all the jokesters and punsters out there, sadly, jokes and puns are for the most part ineffective in the English language learning environment. Most students simply won't get the joke. The teacher must therefore rely on other ways to make the classroom funny and the student learning experience more enjoyable.
One such way is with the use of props. Whether in the face-to-face classroom, or the distance learning, virtual classroom, props can be a great way to create some levity and ease the anxiety the language learner may feel. Their effective use can tear down the barrier between "teacher" and "student" and make the nervous ESL learner feel more at ease.
Here are five simple but fun props I like to use:
A musical instrument
You don't have to know how to play a musical instrument to benefit from what this prop can do. In fact, the worse you play it, the more smiles you can bring. Whether it is a guitar, horn, accordion, or even a drum kit, you can add fun and life to any lesson. I have an old, hand-me-down, beat up ukulele.  I can't play very well. In fact, I stink. But that doesn't matter. I like to open my lessons with a made-up song, sung off-key, strumming away on the worn-out strings. It's not a big deal but it sets the right tone.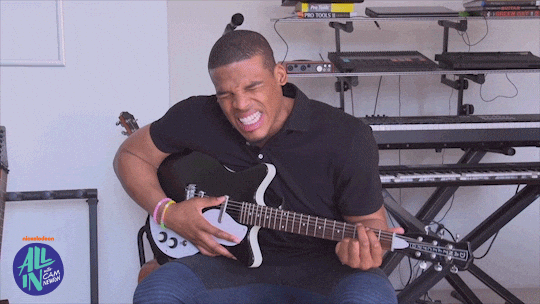 A funny hat
Look in your closet for the silliest hat you own. You might have bought it as a joke during an inebriated shopping spree, or, it might be a dopey gift from an old relative. It's not dopey anymore. Break it out, brush it off, put it on, and start teaching.
Fake pizza
No matter where in the world your students are from, chances are they know and love pizza. Careful scouring of the budget bin at the local Target or Walmart, or even a visit to the chewy toy aisle at  local Pet Supermarket can turn up this prized prop. This fake food may work best in the virtual classroom, but it's o.k. to give it a go when teaching face to face. You may not even need to use it. Just have it lying around on a nearby table should be enough to add a touch of irreverence and bring a smile or two to your students.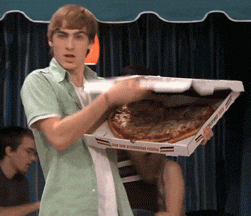 A silly wig
Walking into class with an out of place, silly wig, is another great way to get the students to smile. I bought an 80s, long blonde wig, suitable for any aspiring rock-and-roll musician. I use it sparingly, but when I do, students always burst out laughing. It's a great ice-breaker, and another way to lighten up the classroom environment.
An empty KFC box
The one common food denominator from around the world I have found is not McDonald's, but KFC. Both young and old from almost any country get a smile when thinking of this quintessential example of American culinary decadence. Even the more health conscious students know about KFC. All students will smile when they see the box. And of course, segueing into a food conversation is usually a very good thing in ESL.
Of course, every teacher uses props in a different way. I've known teachers who wear the hat on a test day, or even some who like to play a few off-key notes of a musical instrument to introduce a student presentation. It's a great way to relieve student nervousness and reduce classroom anxiety.
What's your favorite prop? When do you use it?
I'd love to hear from you.